Nismokid's (Nick) Moderater Application
The New Jessie James
Join Date: Dec 2005
Posts: 1,969
Likes: 0
Received 0 Likes on 0 Posts
Nismokid's (Nick) Moderater Application
---
TR Username:

Nismokid
Age:
20
Car:
1993 Ford Ranger STX 4x4
Any specific car knowledge:
I first started my voyage at the age of 15 when I recived my first car, through help of my father that has been a mechanic for 30+ years as well as a mechanic in the USAF. I Graduated high school and recived a certificate from the state showing that I completed all 7 Automotive Mechanics classes during my 4 years. As well as learning from first hand experinces, and working for Xtreme 4x4 Automotive.
Forums you would like to moderate:
I would love to give a helping hand in the Truck Forum/ Truck for Sale. I understand that the Truck forum is not at a fast moving pace as the other forums, but I will lend a hand in some of the other forums as well.
Any experience at moderating:
No, I have not, but I do over look at what the duties of the other mods here on Tampa Racing and can see what I need to do.
What do you think the main job of a moderator is:
I think the main job of at moderator is to keep the drama at a minimum, clean up old, abandoned threads, Remove any spam, direct members to where they can find information about a certin product or troubleshooting. Lending a hand to members who need help, aswell as keeping things calm and in a good running order.
Why should you become a moderator:
I have been a registered member for a couple of years now, I have seen how this system works, and I feel that I can make a great attempt to keep this site running smoothly.
List users who do not like you:
As far as
I
know, no members have a problem with me. I am a very nice, informative, outgoing guy. Who is just here to help fellow members as well as this site.
I
realize there may be no response to this post
:
Yes, I realize this, and I am completely fine with that aspect. I'm just throwing the idea out there, that if this site needs any help, I would make a great canidate. Thank you.
__________________
---
__________________
Originally Posted by
osama tim laden
also, i fucking hate your signature. and i figure anyone that has that sig, or the other stupid animated nissans talking to each other sig is a fucking stupid moron.
like, when you linked that, were you thinking "yeah man, this sig is sweeeeet"

come. the. fuck. on.
---
I say make him a moderator
__________________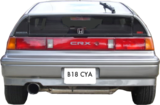 Jdm b18c R LSD CRX si
TR "Old Skool EF" Member #96
JoKie TuNinG
RANGCRX BUILT TYPE R
StricKlyMT
727-510-6301
---
no fuckin way should he be a mod i kid i kid + 1 from me
__________________
SQUADRON ONE
NIKON D60 / 18-55 VR / 55-200 VR /
1994-integra ls j fronted on boost 348whp
1996-integra ls-vtekkk dd