Neil Young's 1941 Plymouth Series 28 Windsor Highlander
Registered
Join Date: May 2005
Posts: 49,269
Thanks: 0
Thanked 0 Times in 0 Posts
Neil Young's 1941 Plymouth Series 28 Windsor Highlander
---
Neil Young's 1941 Plymouth Series 28 Windsor Highlander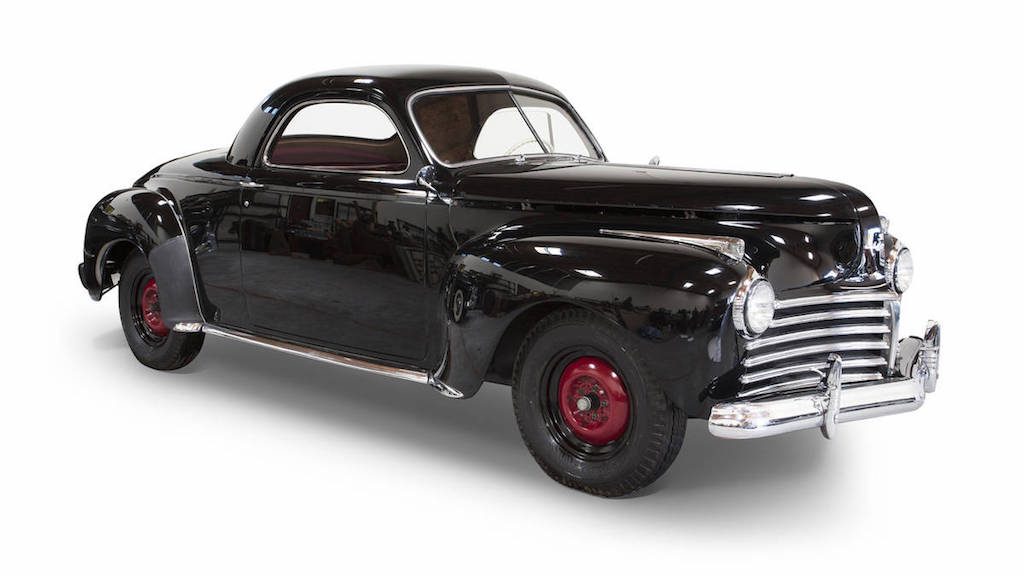 Neil Young's 1941 Plymouth Series 28 Windsor Highlander | Julien's Auctions
Another Neil Young car, this Plymouth may attract more than just folk-rock fans. This plain-jane business coupe was built at a time when Plymouth was one of the best-selling brands in America. A base-model club coupe, Young claims this Plymouth once belonged to Steve McQueen. This beautiful pre-war runabout fetched $35,200 in December 2017.
__________________
JULY 14 2018: All Cars 2nd Saturday Free Breakfast click: https://www.tamparacing.com/forums/e...ast-tampa.html
Tampa Racing.com covers the Tampa car scene and supports many fund raisers, worthy causes and events that enrich our community. We hope you enjoy them all.
What do I do? ---- on-site *Aftermarket* spring/suspension installations --- on-site impact wrenching---street lowering with your own stock springs...........True Bi-xenon HID projector headlight conversions........ Much more at Bob's Garage!
https://www.tamparacing.com/forums/b...ontact-us.html
Have a great day!
[email protected]
and 813-839-4281 (24 hrs)
Thread
Thread Starter
Forum
Replies
Last Post
GM Tech - Buick, Cadillac, Chevrolet, GMC, Hummer, Pontiac, Saturn Tech
GM Tech - Buick, Cadillac, Chevrolet, GMC, Hummer, Pontiac, Saturn Tech