P-86 Mustang
P-86/93 Mustang
---
**I hope you don't have dial-up, there are lots of pics in here**
I'm going to build this into a auto-crosser thats loud, obnoxious, and nasty. Kind of a HMMWV meets Mustang kind of thing. Scroll down for more details.
I just cut and pasted from my other post, but here it goes:
Day one, 86 Notch, former 4 banger: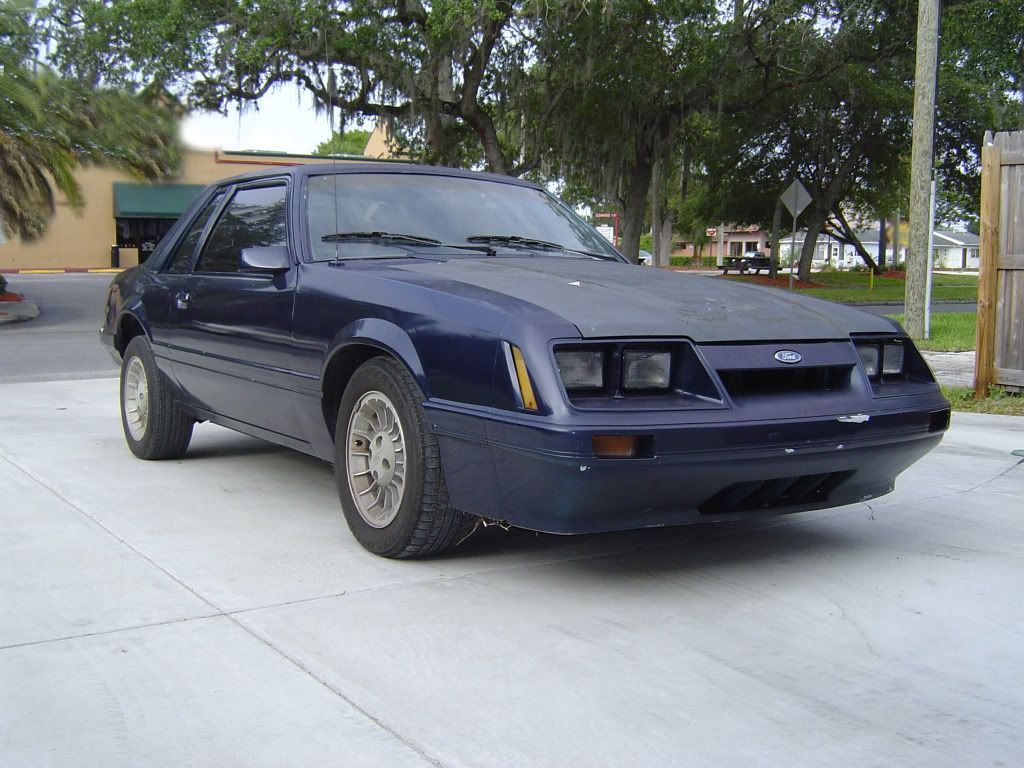 There were all kinds of surprises!
This should have been a sign of things to come!
The car was musty so I pulled the cowl. I found this:
Which turned into this:
Oh well, makes it that much lighter!
I started the tear down: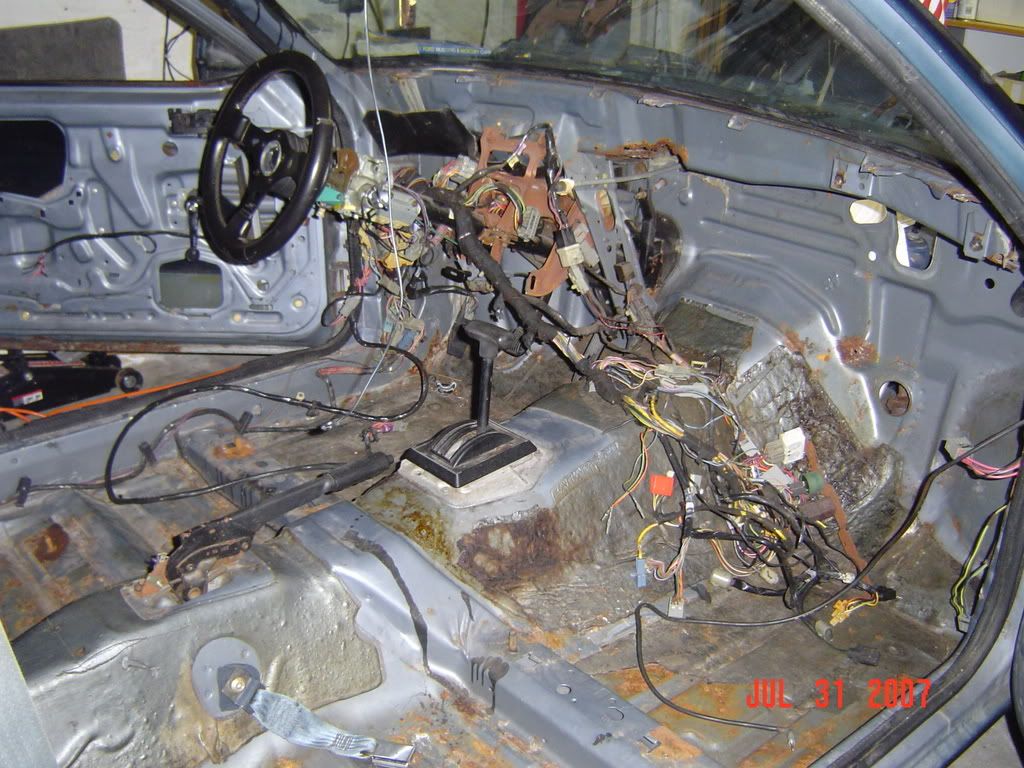 The junk pile: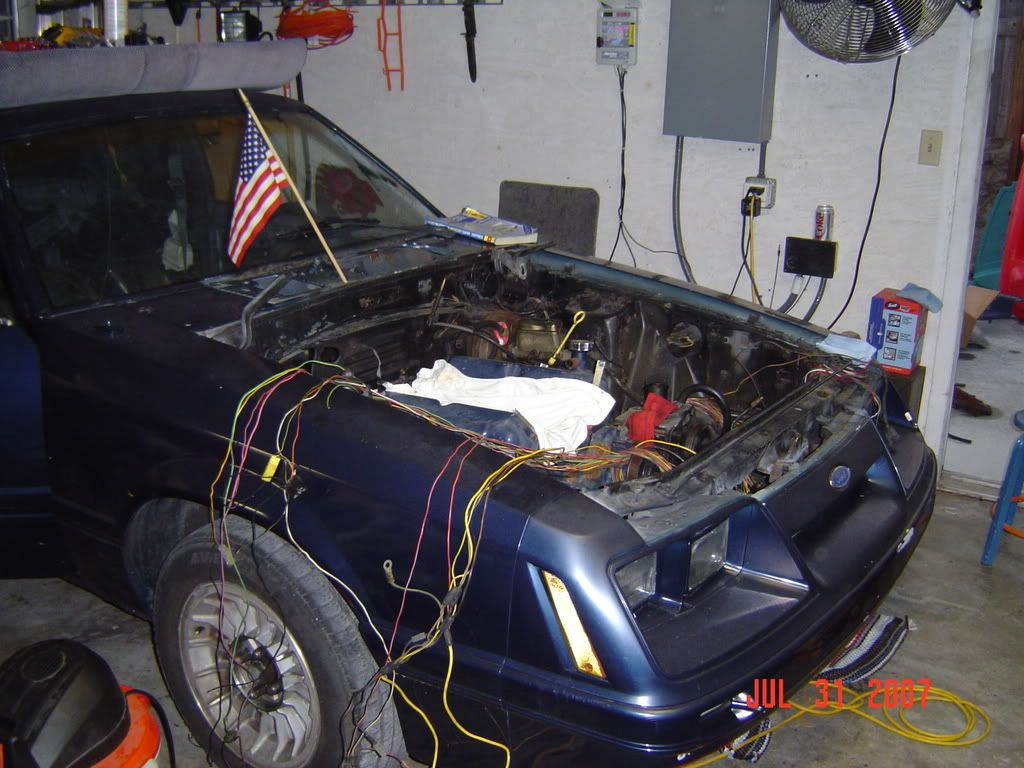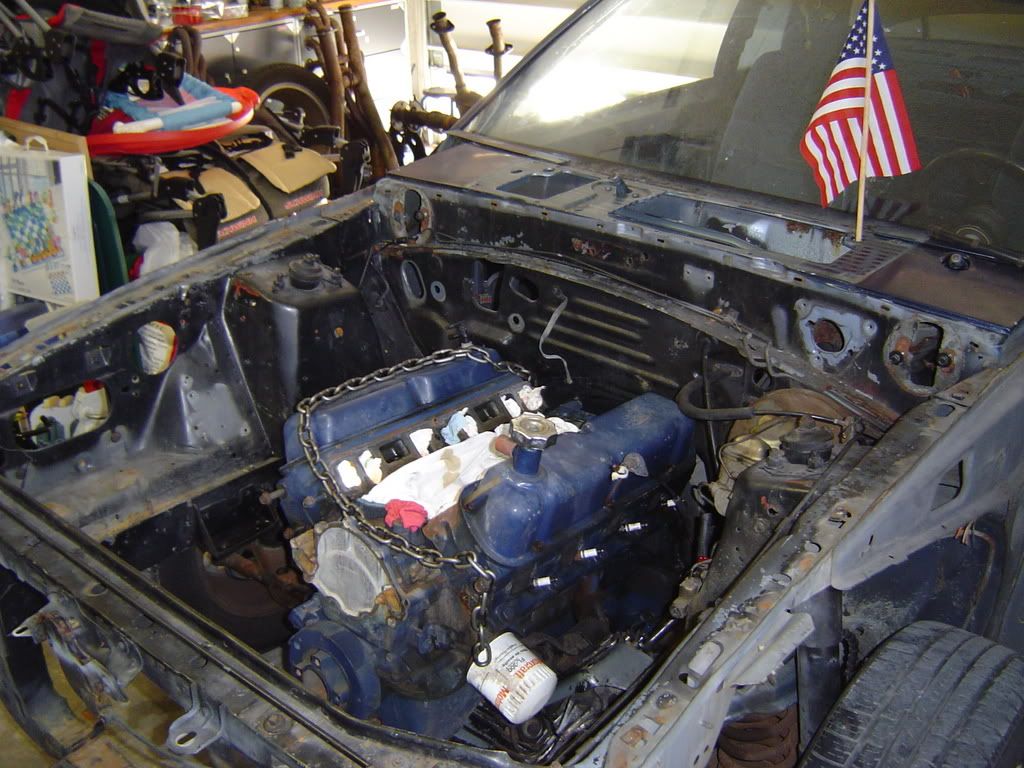 Engine out, thanks to Jeff and Ed (and Wade for letting me borrow the hoist):
More pressure washing: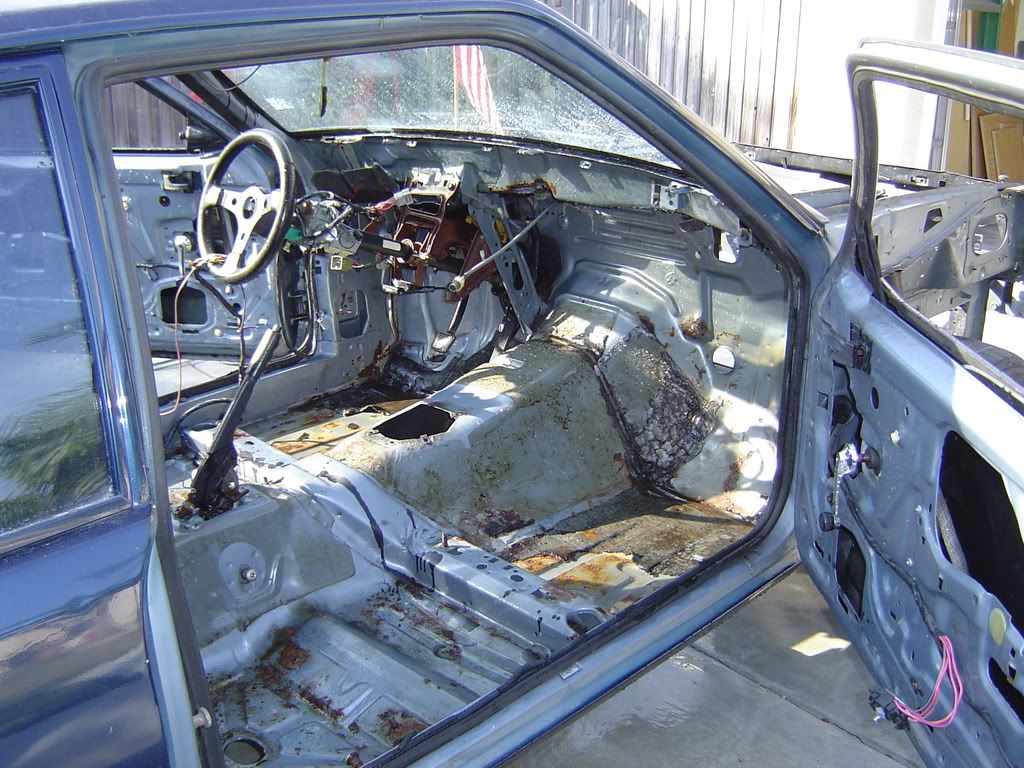 LSC rear end:
End of the day:
So where is this whole thing heading?
I was sitting in our office one day and noticed a toy I had gotten my son (well it was my excuse anyway). I thought, wow it would be cool to go with a military theme. Since I was in the Army and always loved military vehicles I though why not.
Then I came across the F-Bomb Camaro and Chip Foose's P-32. I really liked what they did, but it wasn't really "Army" enough. I've always liked traditional hot rods and "rat rods" and the raw simple look they have. I'm also a huge WWII airplane buff and after visiting Fantasy of Flight I was hooked on the "theme".
We all were affected by 911 and one of the stories I always followed was that of Pat Tillman. Name one other "star" or athlete who gave up money, fame, etc to join the military after 911. I thought Pat did what my grandparents generation did after Pearl Harbor, they joined up to do something! He paid the ultimate price while "doing something" about it. I'm going to incorporate the number "40" that the NFL wore for a while into the theme.
**edit** Check out the Pat Tillman Foundation at the link below:
http://www.pattillmanfoundation.org/
So thats it for now, I have some other tricks up my sleeve, I just hope I can stay on track with the build.
My sons toy:
F-Bomb Camaro: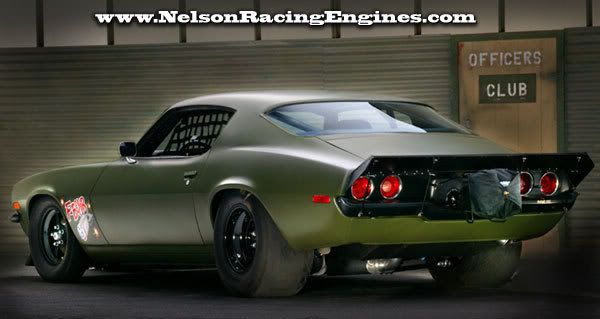 P-32: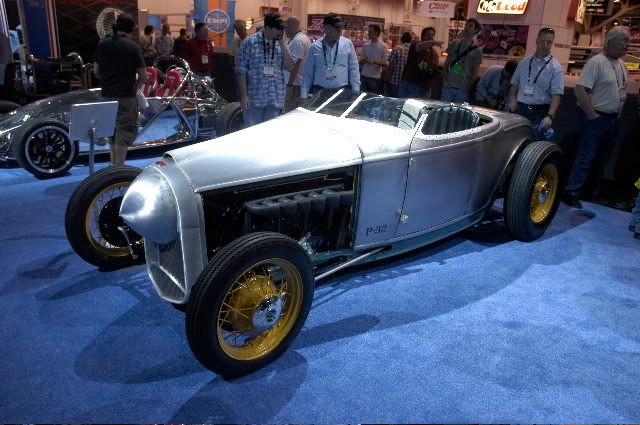 A few plane pics. If you ever get the chance, check out Fantasy of Flight.
http://www.fantasyofflight.com/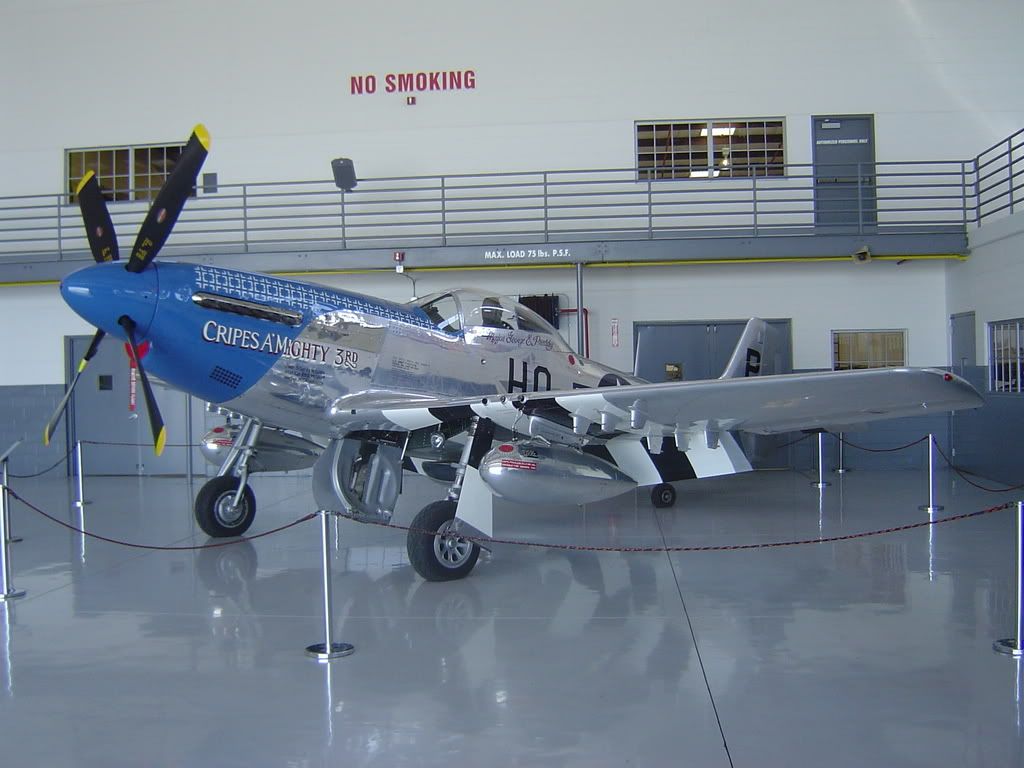 This is the interior color I'm going with:
P-51 cockpit: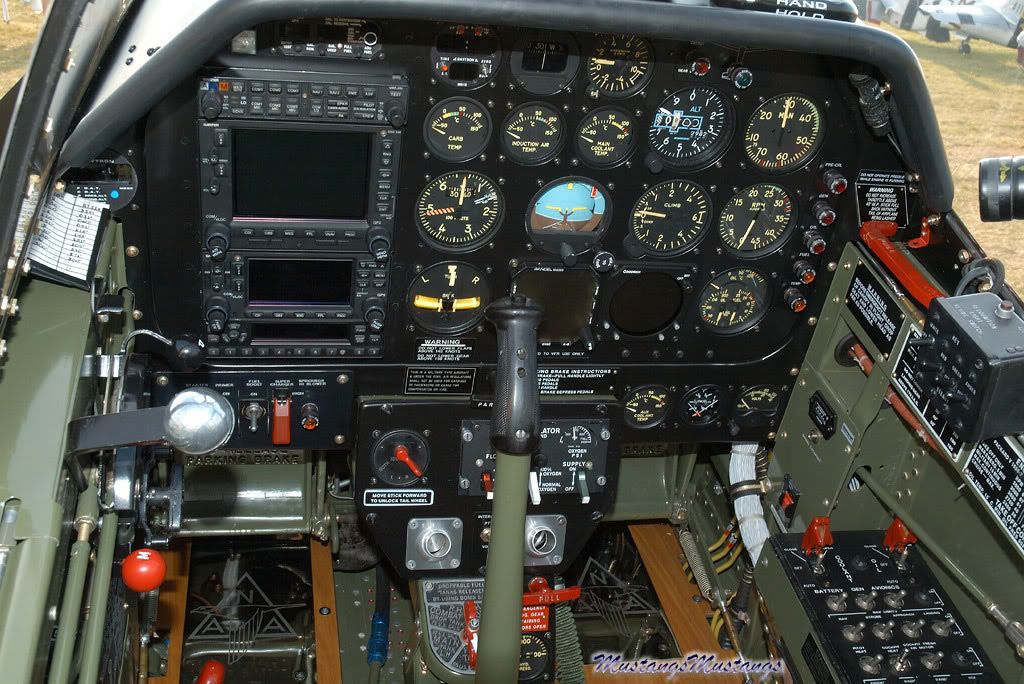 A cool hot rod interior:
Tillman #40:
It was a nice day for wrenching so I pulled the tank. After getting a lung full of fuel, I busted out the shop vac to get the suction going,,, I'm just glad I didn't burn the place down. I was stoked to see there was no rust in the trunk area and everything was straight. Its amazing the amount of dirt that was still up there! Time to get the pressure washer out again.
I also picked up a tilt column on the cheap from Adam. I like my wheel low so this should help out a bit.
Thats it for today.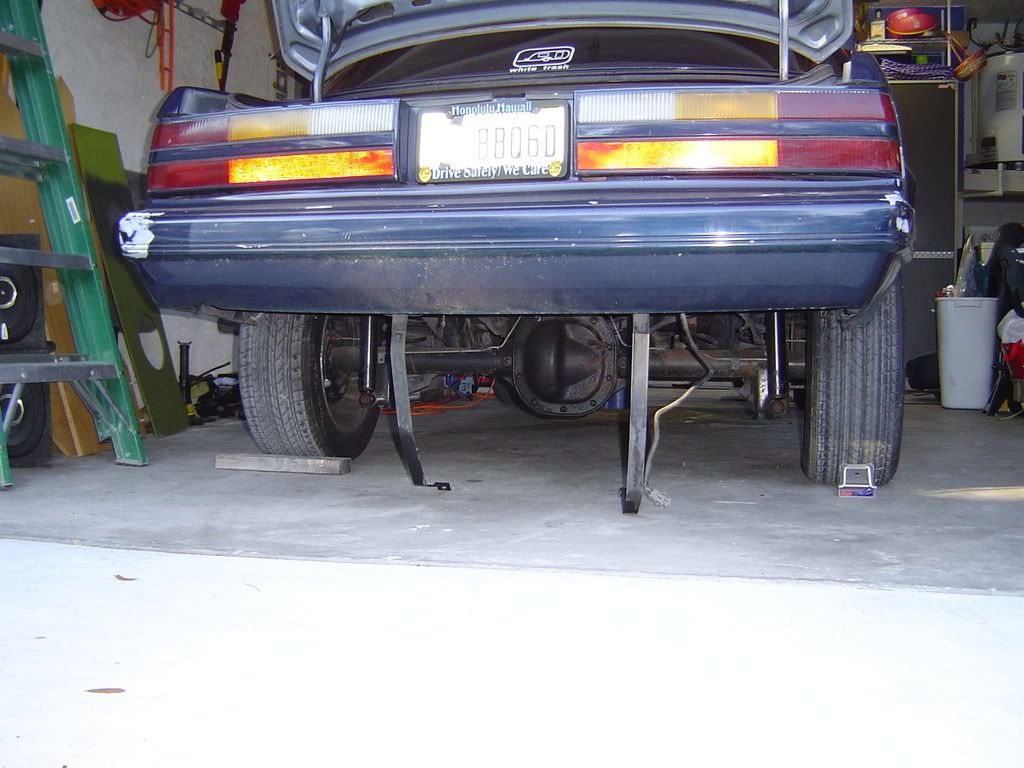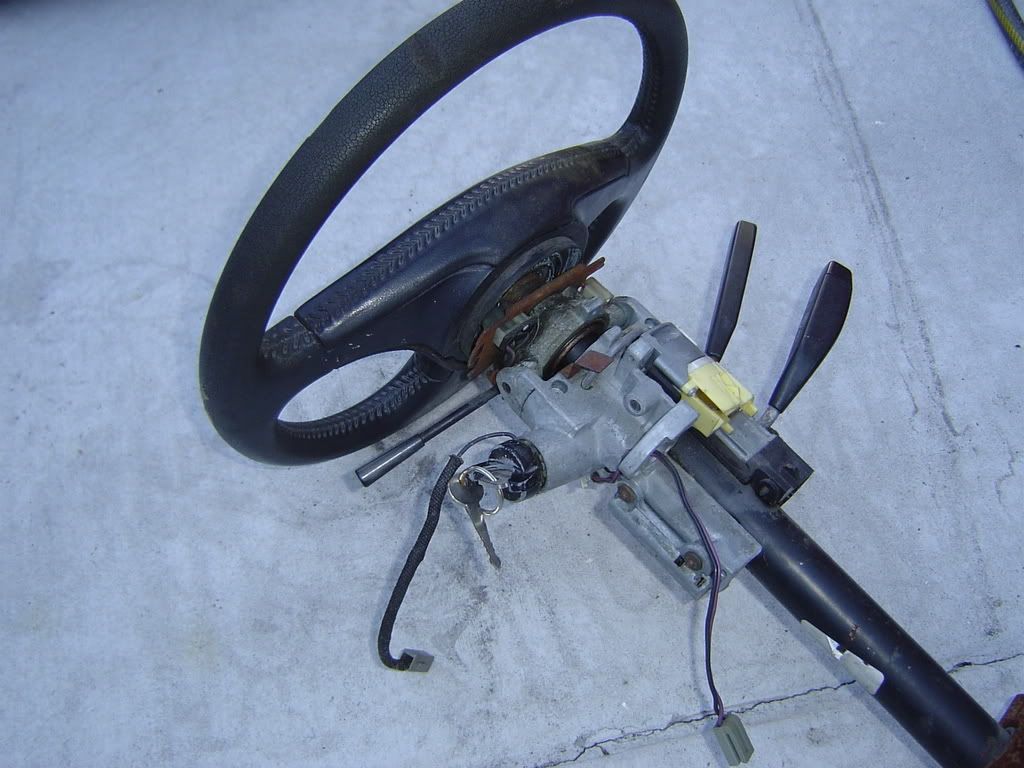 A little more from today. Tore out the steering column and pedal assembly. The rust zombies really tore this cowl up!!!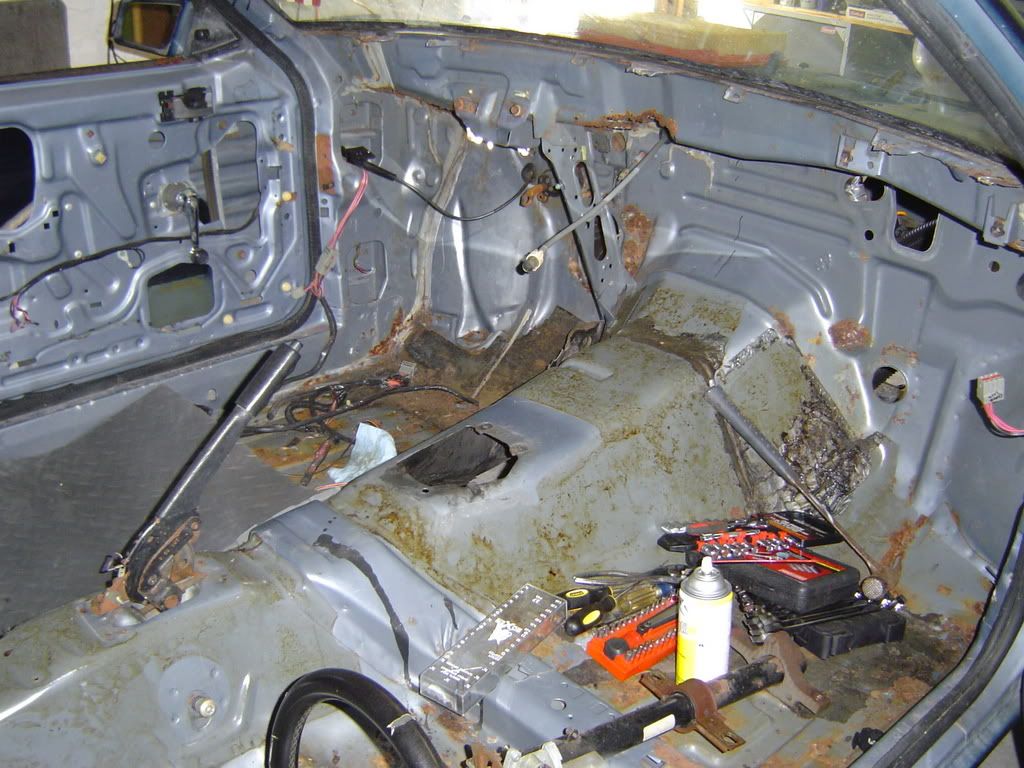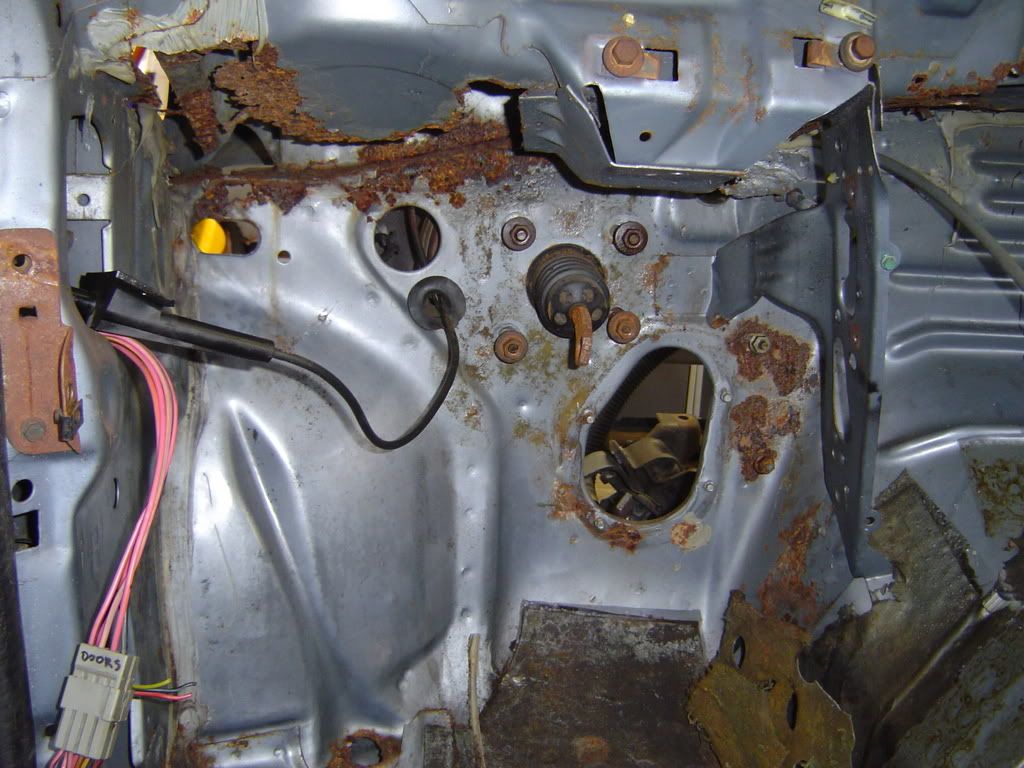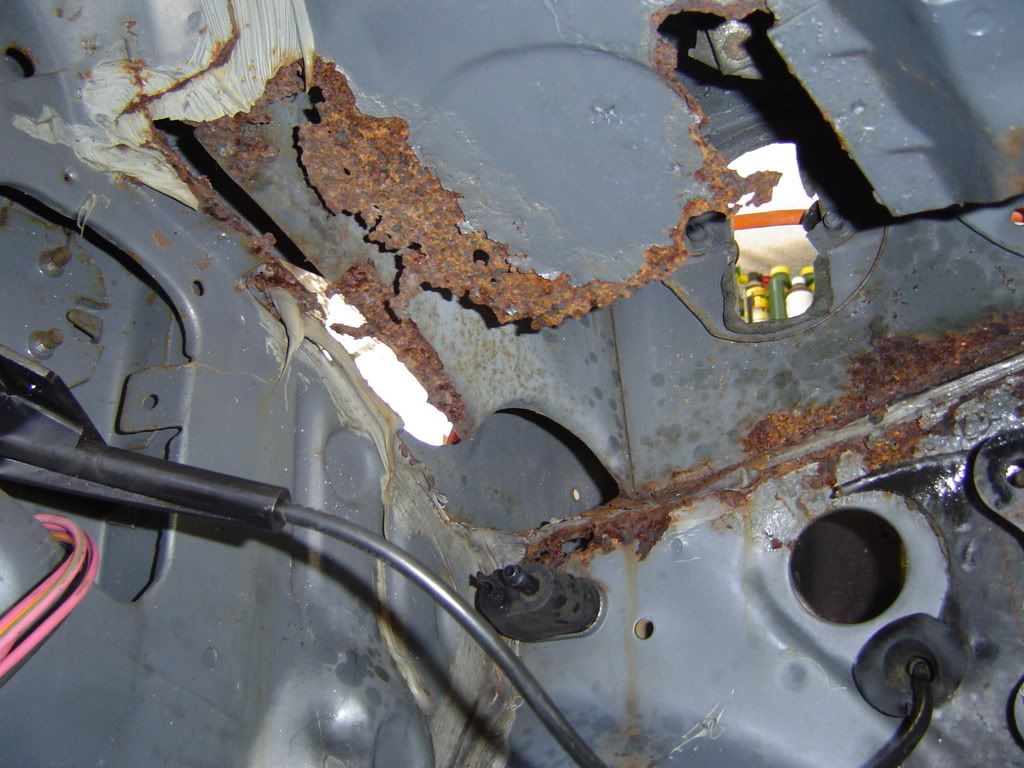 ---
Last edited by KAILUAZ; 05-21-2008 at

09:20 AM

. Reason: Added the 93 :) and more links
---
So I was playing around with photoshop trying to get some ideas on what the Stang might look like. Since I don't have any skillz I could only get the color on the car and that was about it. The rims don't look right but oh well.
So my first color choice is OD green but I've always liked the desert tan also. The tan always looks best when dirty and I'd have to add some other things to make it look "military". Some stencils might help. I'm just not sure it pops like the green does.
*** EDIT***
I'm going to go with the green as it just stands out more. The tan looks too much like the stock tan in the 80's.
Playing around:
---
Last edited by KAILUAZ; 03-03-2008 at

05:26 PM

.
---
I'm going to do the hood flat black where the stock GT stripe goes. Instead of the "GT" I'm doing something else.
I'm still debating the engine bay/interior colors. US tanks/APC's generally have white engine bays while the trucks just go with the OD green. I like the contrast of the white engine bay and interior, just not sure which way to go.
More photoshop from my favorite 5.0 engine bay ever:
Some Stryker pics:
***edit*** if your interested in military pics heres a great website:
http://www.primeportal.net/the_battlefield.htm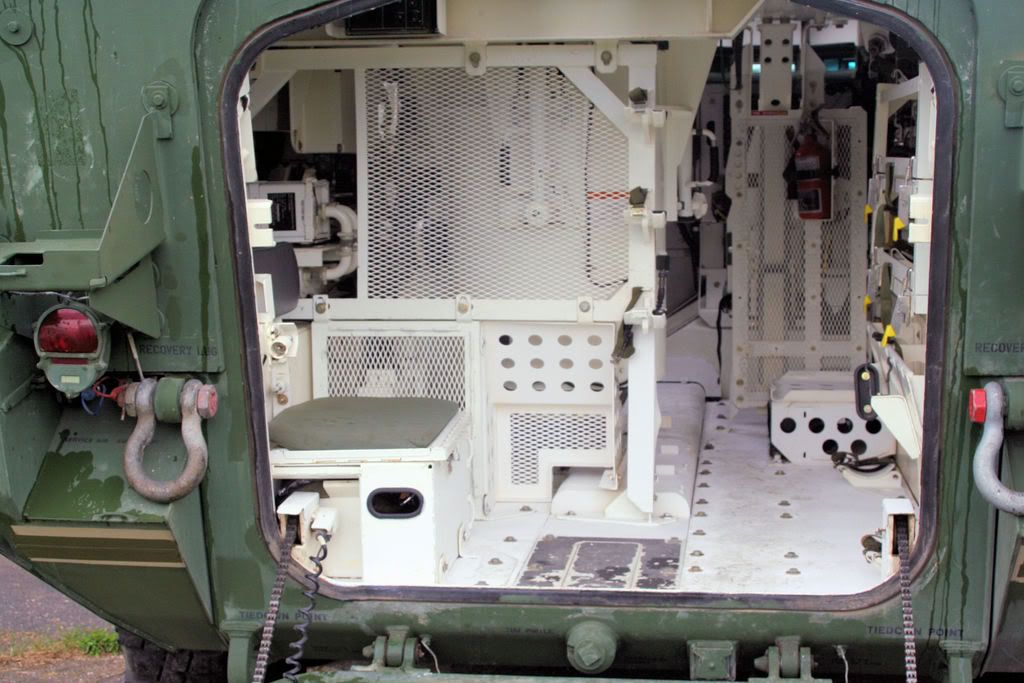 Here is a HMMWV engine bay: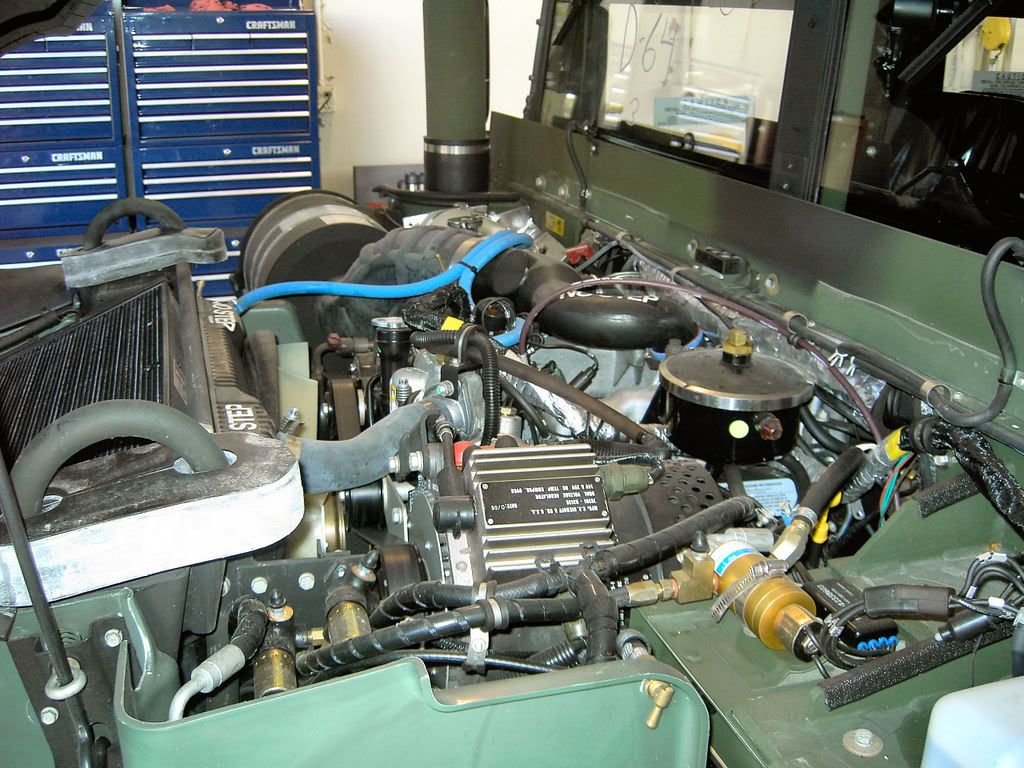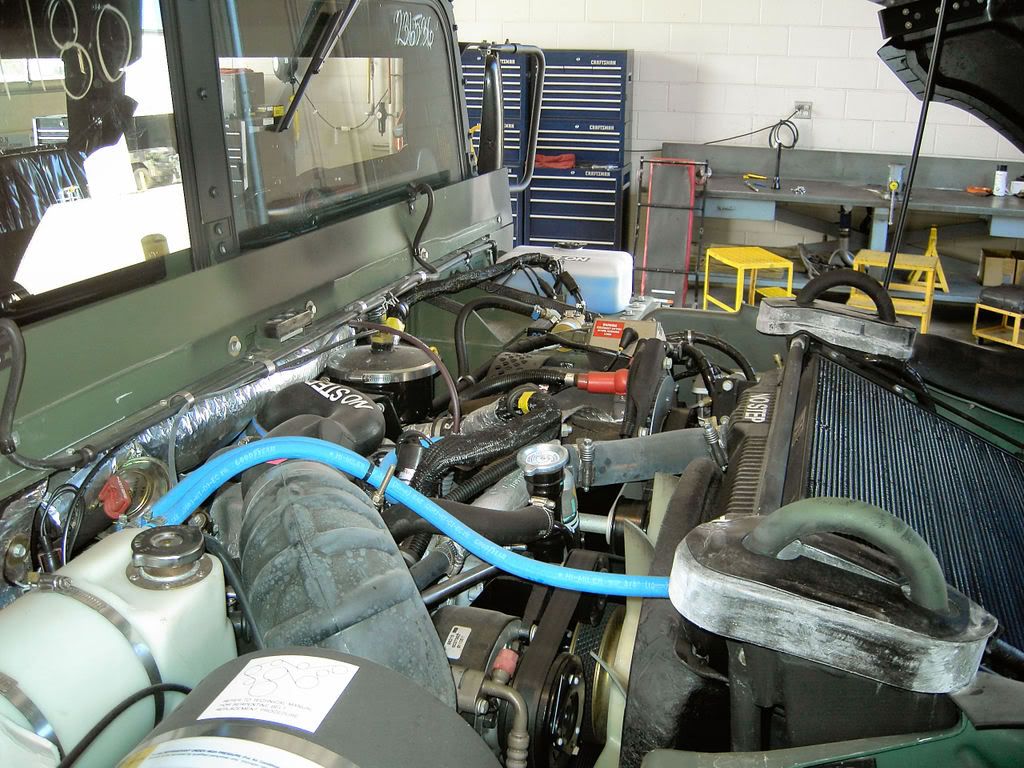 Here are a few under carriage shots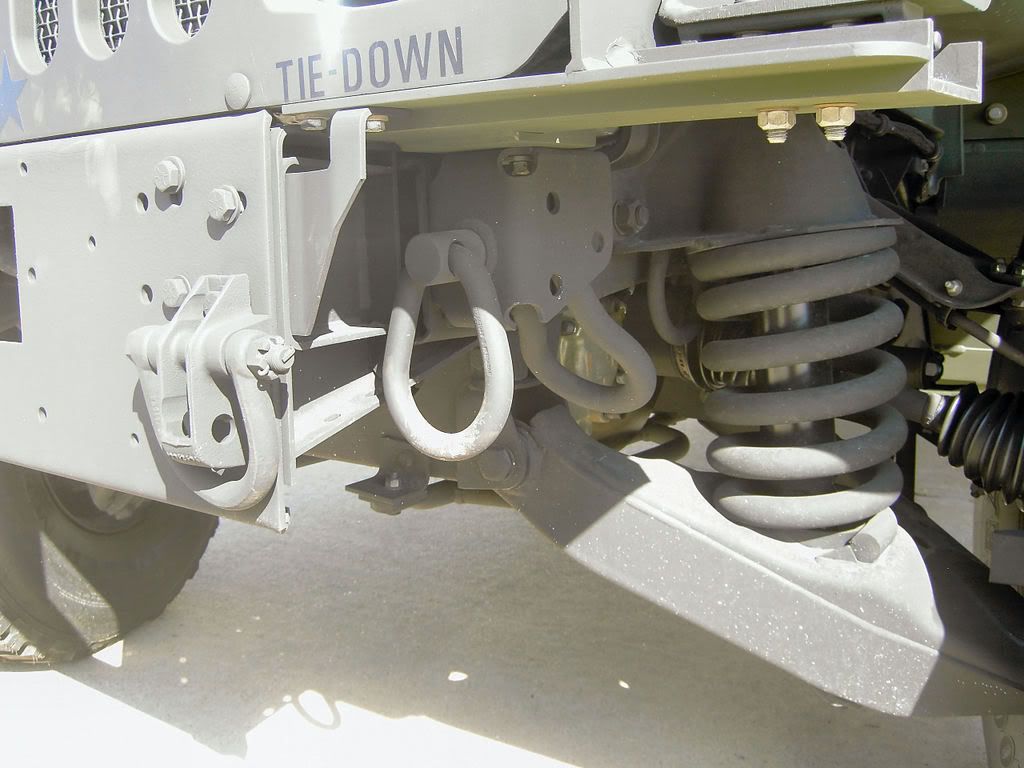 ---
Last edited by KAILUAZ; 05-21-2008 at

09:23 AM

. Reason: Added links
---
A few updates:
SN95 spindles (heres a good website for the swap if you can get past the pop-ups:
http://svo73mm.cjb.net/
)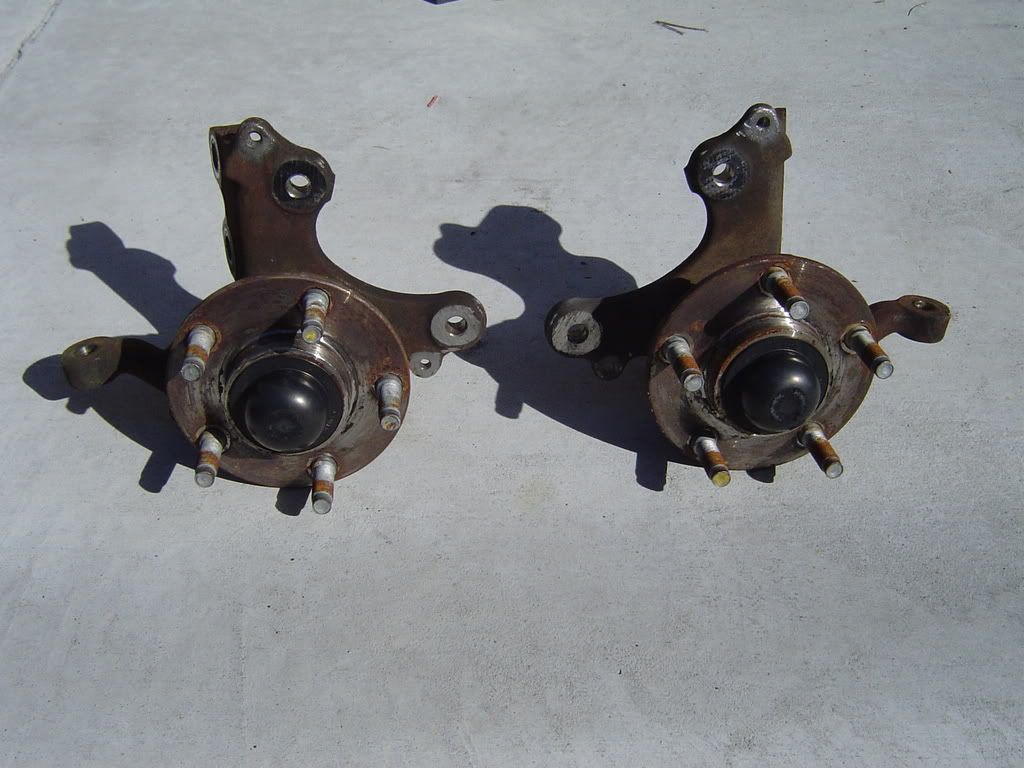 Pedal box painted flat black
Rear end painted flat black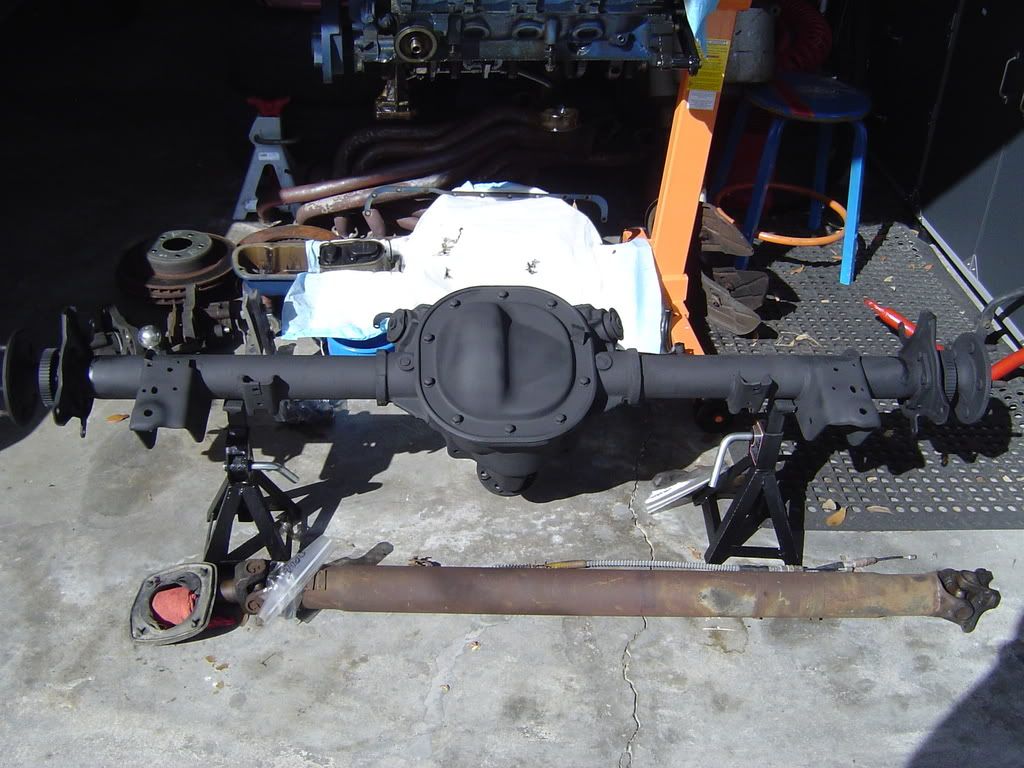 Mach1 wheels. They will be powder coated flat black
***edit*** after reading this
http://corner-carvers.com/forums/showthread.php?t=5368
I'm going to have them painted.
LSC fan
Here is a link on how to hook it up:
http://www.dfwstangs.net/tech/markvi.../markviii.html
---
Last edited by KAILUAZ; 05-21-2008 at

09:26 AM

. Reason: Added links etc........
---
Thanks guys, slowly but surely!
So I'm going to run a stripped interior. Here are a few examples: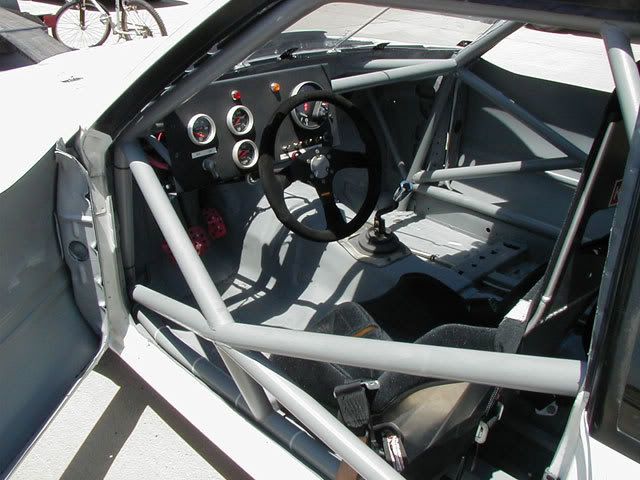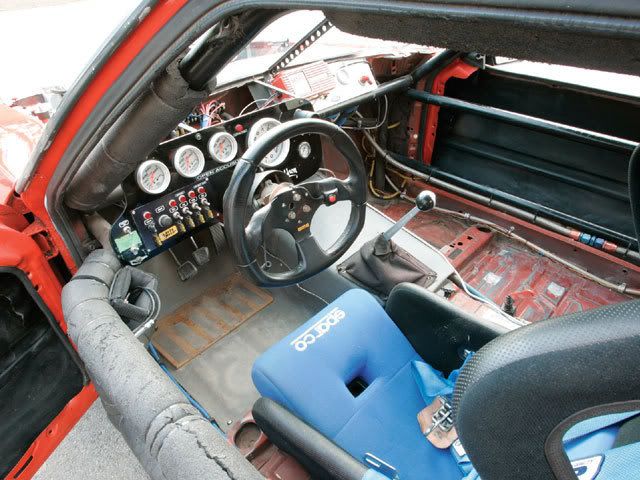 So I want to be able to tote the kids around in their car seats. I finally decided to to build something like the HMMWV rear seats. This model used a removable seat back that you could lay across the bottom seat to make a platform (any of you military guys know what I'm talking about). I'm going to make something similar. I just need the seat cushions and seat belts to fit the kids car seats.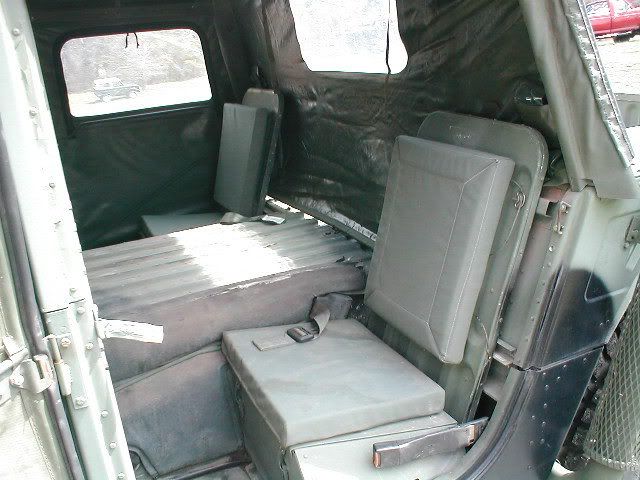 ---
A quick update.
So I've been going back and forth on which paint source to use. The MILSPRAY looks like some good stuff but its way expensive ($189.00 a gallon).
I was lucky to find a few Jeeps at the Bay Pines VA car show and talked to the owners. Both use the Gillespie paint which is kind of the standard WWII restoration paint. Its super cheap too at $30.00 a gallon (well plus hazardous shipping charge).
I also found a military restoration board and posted some questions over there. They were very helpful and I've decided to go with the cheep stuff.
http://www.steelsoldiers.com/index.p...viewforum&f=46
Now I just have to find someone to prep and paint the car. I figured I'd do this back wards and paint the car first, that way any scratches and dents while putting it back together will give it some character.
Heres a link to the Gillespie stuff for anyone that cares:
Army Jeep Parts Inc., O.D. Paint, Gillespie Coatings Inc. manufactured.
---
Last edited by KAILUAZ; 05-21-2008 at

09:38 AM

.