Handmade Lamborghini Countach
Ruhe in Frieden Pablo
Join Date: Nov 2004
Posts: 4,010
Likes: 0
Received 0 Likes on 0 Posts
Handmade Lamborghini Countach
---
Got this from another site, figured you guys were interested. It was made entirely from scratch, and it was dwelling in his basement ever since he started, until now.
I love this story... seems like an urban myth, but is a legendary true story. I know the guy personally. If you have an early rls Intercooler w/ the aluminum bracket, it was built by Ken!

Ken is a craftsman... an aluminum worker and TIG welder as well as a great machinist. Years ago, he decided to build a Lamborghini Countach from scratch... almost every part was hand fabricated by Ken.

He built the car in his basement, knowing that one day he would need to extract the car from his house. It was, until last week, a ship in a bottle.

Ken hired a contractor to knock out one of the basement walls, excavate a whole bunch of dirt and form a ramp in order to remove the car form its residential womb.

Here are the very first photos of the car in progress and the newly freed car.
---
__________________
www.myspace.com/retono
TR "Old Skool EF" Member #31




---
its probably made better and would no doubt out perform an actual Countach
__________________
2011 Subaru Forester - the daily driver kid hauler
1990 Miata - track whore
LOVE THIS TAMPA CAR RACING SCENE
RIP DJ YOU WILL BE MISSED
Join Date: Nov 2005
Posts: 3,009
Likes: 0
Received 0 Likes on 0 Posts
---
think lamborghini is upset? and why would it outperform a factory one? they are all made by hand from scratch, thats what makes them lamborghini's...
__________________
RIP my very best friend. DJ aka djzstang1 you will be missed dearly. I love you bro.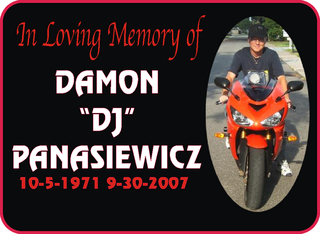 1995 240sx se
1992 240sx
1990 240sx se
1991 240sx hicas sr20det MDX
1991 240sx project coupe
1990 240sx drift beater hatch
1993 240sx sr20det