ACE CAFE Euro BMW Mercedes events...and a few more...
Registered
Join Date: May 2005
Posts: 54,168
Thanks: 0
Thanked 0 Times in 0 Posts
---
October Car Events at Ace Cafe
Special Events
Saturday Sept 29, 11am-2pm - Central FL Z Club meetSaturday Sept 29, 4-8pm - Car & Bike Benefit ShowHosted by No_limitzTC truck club. 100% of the proceeds will go to families in need. Trophies, prizes and music by DJ Don from Cruisin Orlando. Come see the Outlaw Garage blower cars, the big trucks from No Limitz Truck Club and the classics from the Central Florida Classic Truck Club. All years, models and makes are welcome.Saturday Oct 13, 6-10pm - Team 4 WD Florida Meet Sunday Oct, 1-5pm - Toyota Truck Takeover
Friday Oct 19, 7-11pm
- Billetproof Drag Strip Riot Pre-Party Preferred parking for 1964 and older traditionally styled hot rods and customs. Pin up contest hosted by Pinup Miami.
Saturday Oct 20, 6-8pm- Pontiac Meet
Sunday Oct 21, 12-3pm -
Honda Civic SI Meet
Sunday Oct 21, 6:30-9pm
- Midnight 30 Meet
Tuesday Oct 23, 5-9pm
- Subaru Meet
Saturday Oct 27, 10am-3pm
- Trunk or Treat Car Show &17th Annual Tabletop Nationals
Featuring South Florida's Model Car Creations. They take car modeling to a whole new level. Modeling vendors, huge dioramas, and a free kids "make & take" event inside.
Awards for the best dressed kids costume and best decorated trunks. Face painting, slot car display and music by DJ Don from Cruisin Orlando.
There will be a R/C airplane display from the Remote Control Association of Central Florida. Plus a crawler demonstration from the East Orange County R/C Raceway. Free event.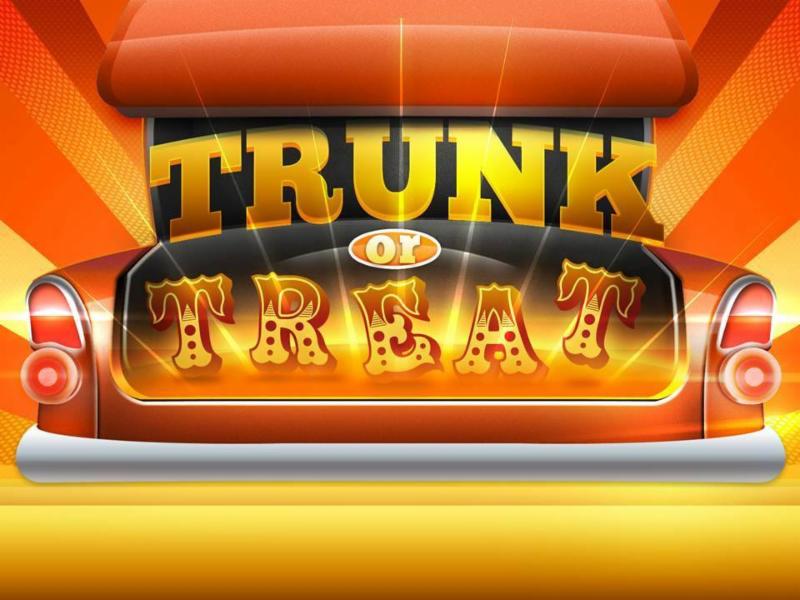 Sunday Oct 28, 3-9pm
- Halloween Spectacular Car / Bike Show
Hosted by the Colon family. Open to all vehicles. Trophies for the top 45 cars, top 5 bikes, adult & kids costume awards, car costume awards and much more. Registration is $25.
Monthly Car Meets
1st Tuesday 6pm - EUROPEAN CAR NIGHT

1st Wednesday 6pm - FORD NIGHT

1st Friday, 6pm - VAN NIGHT1st Friday, 6pm - 365 JEEPLIFE
2nd Monday, 6pm - CLASSIC CORVETTES OF ORLANDO CLUB MEET2nd Tuesday 6pm - FESTIVALS OF SPEED NIGHT
2nd Friday 6pm - MODERN MUSCLE CAR NIGHT

2nd Saturday 10am - CLASSIC TRUCK CLUB MEET
3rd Monday 6pm - PORSCHE & MERCEDES NIGHT 2nd Wednesday 6pm - MOPAR NIGHT OCTOBER CANCELLED 3rd Tuesday 6pm - BMW NIGHT NEW SHOW 3rd Wednesday 6pm - JEEP & TRUCK NIGHT
3rd Friday 6pm - VW AUDI GROUP NIGHT
3rd Saturday 8-11am - HAGERTY CARS & COFFEE

3rd Sunday 9:30am - MID FLORIDA CAMARO CLUB MEET
4th Wednesday 6pm - GM, CAMARO & CORVETTE NIGHT NEW DATE
4th Friday 6pm - TRUCK NIGHT w/DJ Don Cruisin Orlando
Last Monday 6pm - MIATA NIGHT
Every Thursday 6pm - BIKE NIGHT
Every Second & Last Wednesday 8pm - HUMBLE SOCIETY CAR MEET
Registered
Join Date: May 2005
Posts: 54,168
Thanks: 0
Thanked 0 Times in 0 Posts
Monthly Car Meets 1st Tuesday 6pm - EUROPEAN CAR NIGHT
---
Monthly Car Meets
1st Tuesday 6pm - EUROPEAN CAR NIGHT

1st Wednesday 6pm - FORD NIGHT

1st Friday, 6pm - VAN NIGHT1st Friday, 6pm - 365 JEEPLIFE
2nd Monday, 6pm - CLASSIC CORVETTES OF ORLANDO CLUB MEET2nd Tuesday 6pm - FESTIVALS OF SPEED NIGHT
2nd Friday 6pm - MODERN MUSCLE CAR NIGHT

2nd Saturday 10am - CLASSIC TRUCK CLUB MEET
3rd Monday 6pm - PORSCHE & MERCEDES NIGHT 2nd Wednesday 6pm - MOPAR NIGHT 3rd Tuesday 6pm - BMW NIGHT 3rd Wednesday 6pm - JEEP & TRUCK NIGHT
3rd Friday 6pm - VW AUDI GROUP NIGHT
3rd Saturday 8-11am - HAGERTY CARS & COFFEE

3rd Sunday 9:30am - MID FLORIDA CAMARO CLUB MEET
4th Wednesday 6pm - GM, CAMARO & CORVETTE NIGHT
4th Friday 6pm - TRUCK NIGHT
Last Monday 6pm - MIATA NIGHT
Every Thursday 6pm - BIKE NIGHT
Every Second & Last Wednesday 8pm - HUMBLE SOCIETY CAR MEET
Thread
Thread Starter
Forum
Replies
Last Post
Ford, Lincoln, Mercury Tech
Chrysler, Dodge, Plymouth, Eagle Tech