Don't stand for anthem? Richard Childress says get on the bus afterward
Don't stand for anthem? Richard Childress says get on the bus afterward
---
Don't stand for anthem? Richard Childress says get on the bus afterward
NASCAR knows where their fans stand.
NASCAR has ALWAYS cared more about their Fans and the US than the snot-nosed millionaires
who get millions to play with balls.
If you make millions playing with balls, and you want to tell off the fans who buy tickets,
it may not happen this year, but sometime.......patriotic fans are moving to another sport!
*****************************
LOUDON, New Hampshire — While many NFL players kneeled during the "The Star-Spangled Banner" before games Sunday, NASCAR crews stood along pit road for the national anthem.
More attention has been paid to the issue since
President Donald Trump said in a speech Friday that NFL owners should fire players who kneel during "The Star-Spangled Banner.''


Several NFL players have not stood for the anthem before games to protest the treatment of blacks by police.
Former quarterback Colin Kaepernick started the trend last year
when he played with the San Francisco 49ers.
Car owner Richard Childress was asked before Sunday's race at New Hampshire Motor Speedway what the policy was for his team if someone kneeled for the anthem.
"Get you a ride on a Greyhound bus when the national anthem is over,'' Childress said on pit road. "Anybody that works for me should respect the country we live in. So many people gave their lives for it. This is America.''
Richard Petty told USA Today: "Anybody that don't stand up for (the anthem) ought to be out of the country. Period. If they don't appreciate where they're at … what got them where they're at? The United States."
Car owner Joe Gibbs said he didn't talk about the issue with his team before the race.
"You've got an athletic event and that's what we're going to have,'' Gibbs said.
Car owner Chip Ganassi said: "I like Mike Tomlin's answer.''
Tomlin is the coach of the NFL's Pittsburgh Steelers. All but one of his team's players stayed off the field for the anthem before its game Sunday.
Tomlin told CBS Sports before the game
: "We're not going to play politics. We're football players, we're football coaches. We're not participating in the anthem today. Not to be disrespectful to the anthem, to remove ourselves from the circumstance. People shouldn't have to choose. If a guy wants to go about his normal business and participate in the anthem, he shouldn't be forced to choose sides. If a guy feels the need to do something he shouldn't be separated from his teammates who chooses not to. So we're not participating today. That's our decision."
Last year,
Austin Dillon talked about how the sport displays patriotism
.
"I don't know how it would go over with the fans – we're a very patriotic sport," Dillon said if someone in NASCAR would kneel during the anthem. "I think our sport does a good job of showing that every Saturday, Sunday of showing patriotism and what the flag means. Not only that, we have a lot of military out here each and every weekend.
"I've got SEAL guys that will personally text me and say, 'Hey, thank you for not moving around (during the anthem). … It means a lot to them just to stand at attention."
---
Last edited by senor honda; 09-25-2017 at

07:07 AM

.
---
---
NASCAR, along with its owners and drivers, has come to the forefront of the mainstream media's attention following comments made by Richard Petty and Richard Childress over the weekend. Both team owners essentially said they would fire anyone on their teams who did not stand for the national anthem.
The latter is an act that has been widespread in the National Football League. More than 100 players and owners either took a knee or some other action last weekend to express solidarity and bring awareness to what they believe to be inequality in the United States.
While NASCAR does not have a particular rule for the national anthem, it has become customary for teams to stand in a line by their pit stalls (
pictured
) while drivers and other individuals do so by the cars.
After President Trump tweeted his support for NASCAR, the sanctioning body released the following statement Monday afternoon:
"Sports are a unifying influence in our society, bringing people of differing backgrounds and beliefs together. Our respect for the national anthem has always been a hallmark of our pre-race events. Thanks to the sacrifices of many, we live in a country of unparalleled freedoms and countless liberties, including the right to peacefully express one's opinion."
---
Wednesday, 27 September 2017
By Kelly Crandall / Images by Scott LePage/LAT & Gregory Shamus/Getty Images
1.5k Shares
After expressing Sunday night that he does not support those individuals who do not stand for the national anthem, Brad Keselowski posted a series of tweets Tuesday night going even deeper into the matter.
The Team Penske NASCAR driver followed up that post with five more. In doing so, the outspoken 2012 Cup champion informed his followers why he and his family stand at attention each weekend during pre-race activities, which includes the national anthem. Keselowski also celebrates each of his victories by holding a giant American flag out the window of his No. 2 Ford
---
Last edited by senor honda; 10-08-2017 at

08:12 PM

.
---
Vpres Mike Pence attends a football game and players disrespect the flag of the country

that made them millionaires.

Mike Pence stands up for what he believes and leaves the game.
--------------

Fake news on many outlets accuse Vpres Pence of a "stunt".
----------------

So when is standing up for what you believe called a "stunt"?

When is standing up for what you believe supposed to be approved by the leftists, democrats and Fake News?
---------------
---
NFL viewer ratings goes downward for another week.
---------------
It has come out that the NFL players union has been giving money to leftist liberal causes.
------------
Not surprising since the people disrespecting the country have fallen for the
liberal BS that America "knees" to support leftist liberal causes and leftist liberal democrats.
----------------
Most people in America support America.
---------------
If the NFL wants to wear their communist country cuban, communist chinese, and communist
NKOREAN shirts, sit on their butts, and tell off the fans, there is no problem.
---------------
There is plenty of F1, sports car, and stock car racing and the RACERS treat their fans with respect
and treat their country with respect.
---------------
There is almost every week, a schedule of televised car races here:
https://www.tamparacing.com/forums/track-events-forum/

----------------

Maybe those NFL guys should see how much they will be paid by communist countries,

and I can promise you that in Nkorea, where citizens are eating grass, communists

will not pay them millions.

---
Last edited by senor honda; 10-09-2017 at

10:52 AM

.
---
The NFL, as a business move, are trying to get players standing up for the National Anthem

in hopes of getting viewers back and getting ticket sales back up.

What is the NFL offering the players who disrespect the US and disrespect the American Flag?
------------------

The NFL is going to start LOBBYING for REDUCED DRUG SENTENCES!
------------

You heard it here, folks.........
---
Stock Car Racers stand with their fans and for their country when the National Anthem plays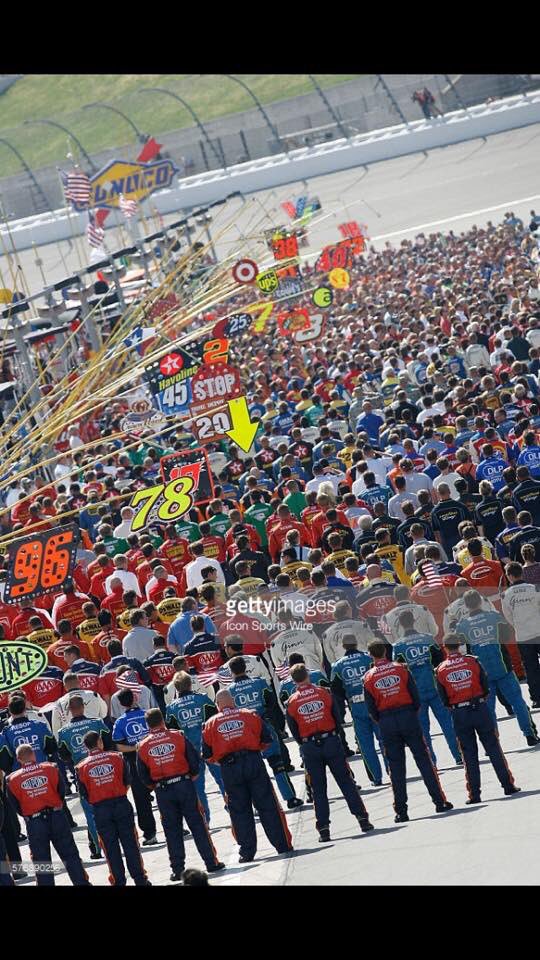 ---
---
Last edited by senor honda; 11-15-2017 at

05:58 PM

.
---