::CALLOUT:: Jon3kGT,ScoobyDoo,TampaWrx
S130 love
Join Date: Nov 2003
Posts: 843
Likes: 0
Received 0 Likes on 0 Posts
---
Well since I came up into this, first of all I will run JR but there is no use to run really anyone at the moment. I need to upgrade my fuel setup and tune the car and then we can run
I have ran a few people without full throttling it and they can tell you the car does ride out for what it is right now. I didn't buy the car quick, I didn't have someone else work on it, I didn't just throw a turbo on it. It has been a big project and a lot of work with two other friends and myself building the car. Too much bench racing goes on with kids at school. Most of them don't even begin to comprehend how a motor works or what "Vtec" ever stands for
Get real...
---
Originally posted by AnTman86T
Well since I came up into this, first of all I will run JR but there is no use to run really anyone at the moment. I need to upgrade my fuel setup and tune the car and then we can run
I have ran a few people without full throttling it and they can tell you the car does ride out for what it is right now. I didn't buy the car quick, I didn't have someone else work on it, I didn't just throw a turbo on it. It has been a big project and a lot of work with two other friends and myself building the car. Too much bench racing goes on with kids at school. Most of them don't even begin to comprehend how a motor works or what "Vtec" ever stands for
Get real...
from the sounds of it I'm guessing 90% of the imports from your
school hang off your nuts
do you enjoy having other people do you callouts for you?
sounds like you got a stout car
__________________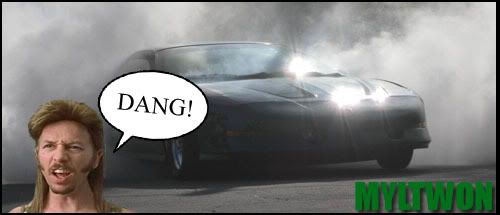 "Does this look like a piece of crap to you? Like them spinnin' tires do you?"
S130 love
Join Date: Nov 2003
Posts: 843
Likes: 0
Received 0 Likes on 0 Posts
---
Haha
Yeah the car is stout but no where near finished. I will upgrade the entire fuel setup, hopefully buy a lsd, tune the car and run max boost on 93 & 100. Then I will start experimenting, I might go alcohol injection
S130 love
Join Date: Nov 2003
Posts: 843
Likes: 0
Received 0 Likes on 0 Posts
---
=-) thanks man. I really never met you but if you see me say what's up or something. You car is pretty nice, I've seen it a few times. The exterior is decent for being a 1982 but I will soon get nice wide rear rims, do the body, paint, and all suspension. It all adds up real quick. Doing it right will whipe you right out in a second.
Registered
Join Date: May 2005
Posts: 61,987
Likes: 0
Received 0 Likes on 0 Posts
---
Hey oldschoolers!! You are invited!

Get your car questions (or problems) answered for

free

by Andreh & our

4

knowledgeable, experienced mechanics. See your buddies. Show off your cars. Bring your favorite car or hot rod tuner, or streeter & join us for a friendly gathering of your buddies on the

2nd Saturday of EVERY month.

Insty Tune & Lube 14783 N. Dale Mabry Hwy 33618 (813) 960-3908 Event coverage is here
https://www.tamparacing.com/forums/e...ast-tampa.html

Click link to enjoy car show photos from 2nd Saturday breakfast March 9 2019

https://www.dropbox.com/sh/dzfs2kxrd...aFK6f_0-a?dl=0
__________________