ACE CAFE Euro VW/Audi/Porsche events...and a few more...
Registered
Join Date: May 2005
Posts: 54,168
Thanks: 0
Thanked 0 Times in 0 Posts
---
SATURDAY, September 22nd
Motors & Margaritas Car Show 4pm - 8pm
Join us on Saturday, September 22nd from 4-8pm for Motors & Margaritas!
Bring your exotic or American muscle car out to the Ace and enjoy $6 Margaritas in a wide variety of delicious flavors such as Watermelon, Passion Fruit, Sour Apple, Strawberry and more! All Featuring Espolon Tequila!
The Espolon Tequila promo girls will be handing out swag to attendees! We will also have LIVE Reggae band HOR!ZEN on an outdoor stage!
Bonus points for wearing your Miami Vice inspired apparel!
Honda Civic SI Meet @ 6pm
Ace welcomes the SI Club of Central Florida.
This a FREE event, come join us, rain or shine!
UPCOMING EVENTS @ THE ACE:
Road trip with us to Birmingham, Alabama to hang out at Ace Corner at Barber Vintage Festival October 5th - 7th!
Experience the legendary Ace Corner during this year's 14th annual Barber Vintage Festival. Situated inside the track atop Turn 17, providing the absolute best viewing of the races, hot food vendors, ice-cold beverages, a cafe racer/vintage/custom bike show, cafe racer/vintage/custom bike parking, live rock n roll, and an overload of all things cafe racer-related!
The activities begin Friday and will continue throughout the weekend. Race fans with the Ace Corner ticket upgrade will enjoy the best seats in the house! Special guests still to be announced! Stay tuned for updates!Tickets on sale NOW!
Click
HERE to purchase your ACE CORNER tickets!
__________________
Registered
Join Date: May 2005
Posts: 54,168
Thanks: 0
Thanked 0 Times in 0 Posts
---
FRIDAY, September 21st
Volkswagen & Audi Group @ 6pm
Ace Cafe welcomes Kampala Kustomz of London and Air2Water every 3rd Friday. This event is for all Volkswagen, Audi, Bentley, Buggati, Lamborhgini, Porsche and Ducati.
SUNDAY, September 23rd
Swap Meet & Car Corral at the Ace | 9am to 12pm
Load up those extra car and bike parts, sell them for FREE at Ace Cafe in downtown Orlando or come out and shop around! Arrive early for breakfast and get the best deals. Classic cars for sale and automotive/motorcycle related items only. Vendors and spectators are free.
You must pre-register to secure a vendor space.
Click HERE to register!
Registered
Join Date: May 2005
Posts: 54,168
Thanks: 0
Thanked 0 Times in 0 Posts
October Car Events at Ace Cafe Special Events
---
October Car Events at Ace Cafe
Special Events
Saturday Sept 29, 11am-2pm - Central FL Z Club meetSaturday Sept 29, 4-8pm - Car & Bike Benefit ShowHosted by No_limitzTC truck club. 100% of the proceeds will go to families in need. Trophies, prizes and music by DJ Don from Cruisin Orlando. Come see the Outlaw Garage blower cars, the big trucks from No Limitz Truck Club and the classics from the Central Florida Classic Truck Club. All years, models and makes are welcome.Saturday Oct 13, 6-10pm - Team 4 WD Florida Meet Sunday Oct, 1-5pm - Toyota Truck Takeover
Friday Oct 19, 7-11pm
- Billetproof Drag Strip Riot Pre-Party Preferred parking for 1964 and older traditionally styled hot rods and customs. Pin up contest hosted by Pinup Miami.
Saturday Oct 20, 6-8pm- Pontiac Meet
Sunday Oct 21, 12-3pm -
Honda Civic SI Meet
Sunday Oct 21, 6:30-9pm
- Midnight 30 Meet
Tuesday Oct 23, 5-9pm
- Subaru Meet
Saturday Oct 27, 10am-3pm
- Trunk or Treat Car Show &17th Annual Tabletop Nationals
Featuring South Florida's Model Car Creations. They take car modeling to a whole new level. Modeling vendors, huge dioramas, and a free kids "make & take" event inside.
Awards for the best dressed kids costume and best decorated trunks. Face painting, slot car display and music by DJ Don from Cruisin Orlando.
There will be a R/C airplane display from the Remote Control Association of Central Florida. Plus a crawler demonstration from the East Orange County R/C Raceway. Free event.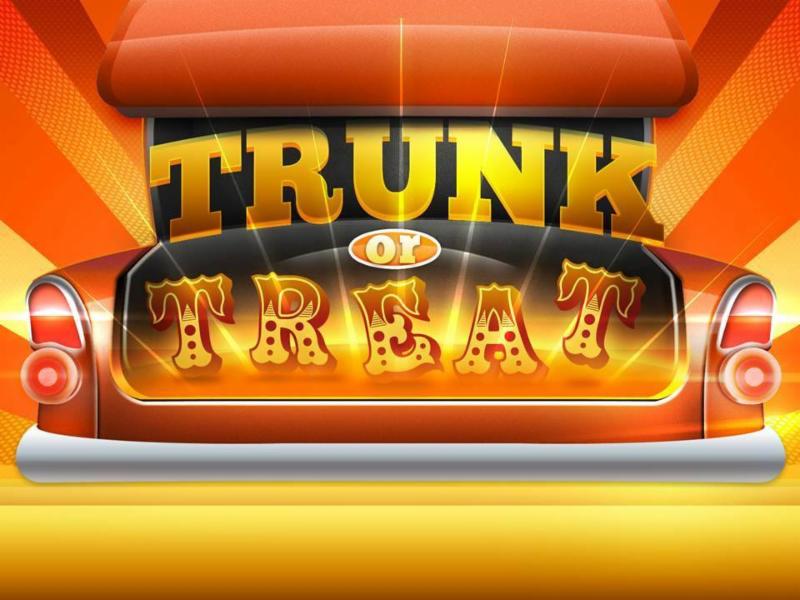 Sunday Oct 28, 3-9pm
- Halloween Spectacular Car / Bike Show
Hosted by the Colon family. Open to all vehicles. Trophies for the top 45 cars, top 5 bikes, adult & kids costume awards, car costume awards and much more. Registration is $25.
Monthly Car Meets
1st Tuesday 6pm - EUROPEAN CAR NIGHT

1st Wednesday 6pm - FORD NIGHT

1st Friday, 6pm - VAN NIGHT1st Friday, 6pm - 365 JEEPLIFE
2nd Monday, 6pm - CLASSIC CORVETTES OF ORLANDO CLUB MEET2nd Tuesday 6pm - FESTIVALS OF SPEED NIGHT
2nd Friday 6pm - MODERN MUSCLE CAR NIGHT

2nd Saturday 10am - CLASSIC TRUCK CLUB MEET
3rd Monday 6pm - PORSCHE & MERCEDES NIGHT 2nd Wednesday 6pm - MOPAR NIGHT OCTOBER CANCELLED 3rd Tuesday 6pm - BMW NIGHT NEW SHOW 3rd Wednesday 6pm - JEEP & TRUCK NIGHT
3rd Friday 6pm - VW AUDI GROUP NIGHT
3rd Saturday 8-11am - HAGERTY CARS & COFFEE

3rd Sunday 9:30am - MID FLORIDA CAMARO CLUB MEET
4th Wednesday 6pm - GM, CAMARO & CORVETTE NIGHT NEW DATE
4th Friday 6pm - TRUCK NIGHT w/DJ Don Cruisin Orlando
Last Monday 6pm - MIATA NIGHT
Every Thursday 6pm - BIKE NIGHT
Every Second & Last Wednesday 8pm - HUMBLE SOCIETY CAR MEET
Registered
Join Date: May 2005
Posts: 54,168
Thanks: 0
Thanked 0 Times in 0 Posts
---
Monthly Car Meets
1st Tuesday 6pm - EUROPEAN CAR NIGHT

1st Wednesday 6pm - FORD NIGHT

1st Friday, 6pm - VAN NIGHT1st Friday, 6pm - 365 JEEPLIFE
2nd Monday, 6pm - CLASSIC CORVETTES OF ORLANDO CLUB MEET2nd Tuesday 6pm - FESTIVALS OF SPEED NIGHT
2nd Friday 6pm - MODERN MUSCLE CAR NIGHT

2nd Saturday 10am - CLASSIC TRUCK CLUB MEET
3rd Monday 6pm - PORSCHE & MERCEDES NIGHT 2nd Wednesday 6pm - MOPAR NIGHT 3rd Tuesday 6pm - BMW NIGHT 3rd Wednesday 6pm - JEEP & TRUCK NIGHT
3rd Friday 6pm - VW AUDI GROUP NIGHT
3rd Saturday 8-11am - HAGERTY CARS & COFFEE

3rd Sunday 9:30am - MID FLORIDA CAMARO CLUB MEET
4th Wednesday 6pm - GM, CAMARO & CORVETTE NIGHT
4th Friday 6pm - TRUCK NIGHT
Last Monday 6pm - MIATA NIGHT
Every Thursday 6pm - BIKE NIGHT
Every Second & Last Wednesday 8pm - HUMBLE SOCIETY CAR MEET
Thread
Thread Starter
Forum
Replies
Last Post