Super Rare 180SX Whale Tail For Sale
Registered User
Join Date: Apr 2007
Posts: 1,676
Thanks: 0
Thanked 0 Times in 0 Posts
Super Rare 180SX Whale Tail For Sale
---
I bought this to go on my 240 but then I got rid of the car so I have no need for this now. Really rare wing. I looked for one forever and I finally find one and then trade the car. LOL. I want $200 for it. I won't ship it, because it is huge. I will only deliver if you give me gas money. Sorry, I'm poor. Here are the pics of it sitting on my buddy's hatch.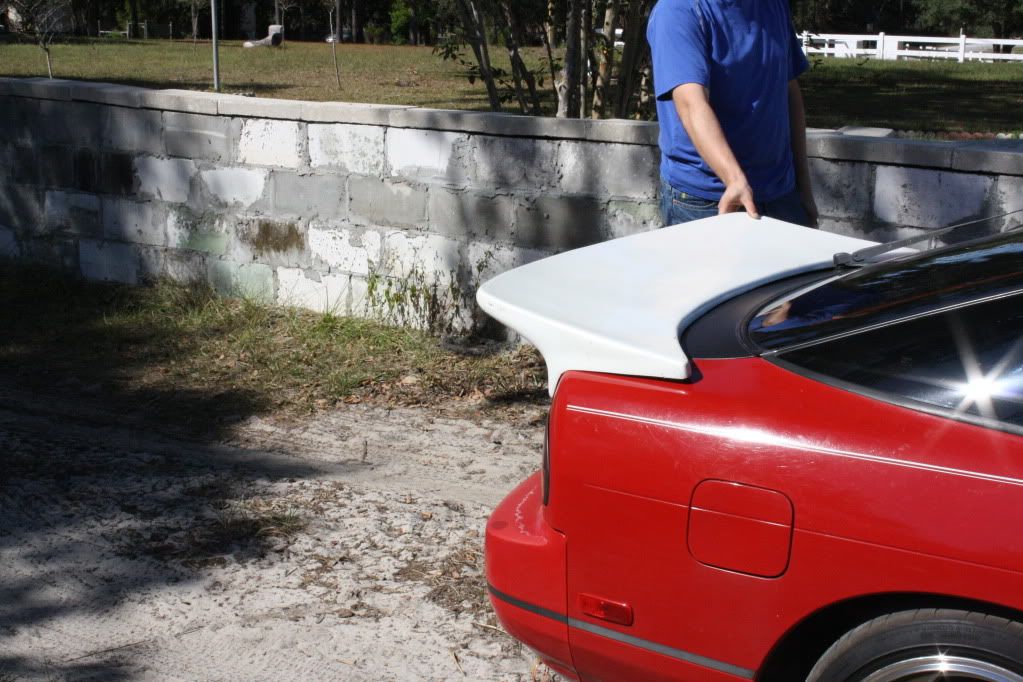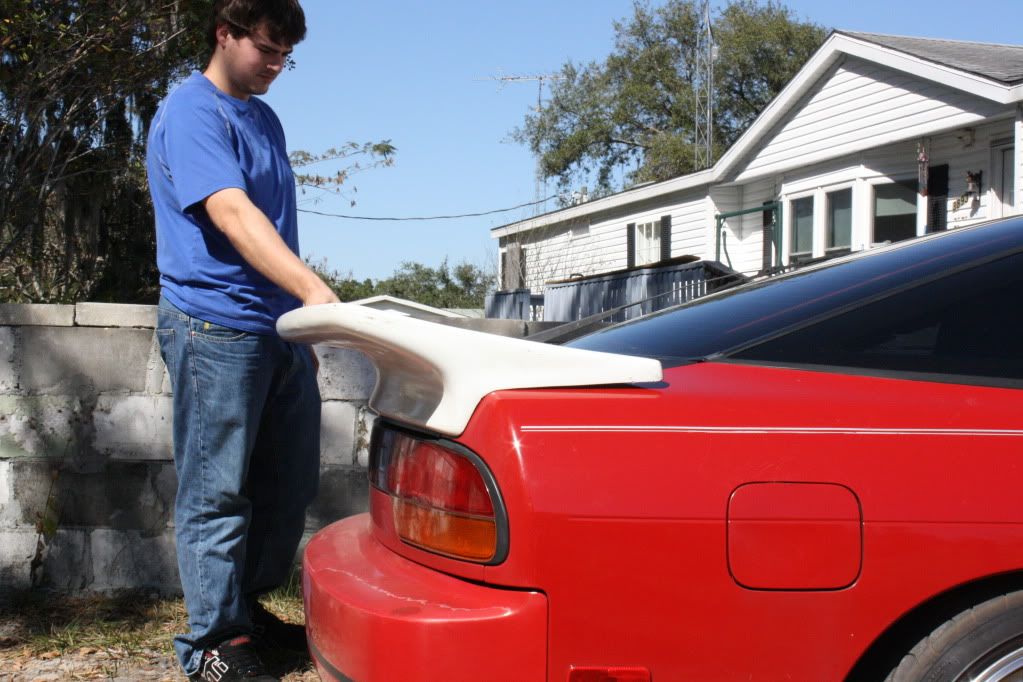 ---
Its hard to sell a design thats supposed to fit flush on body but can only bolt to the hatch, but its a lil porschy, glws
Registered User
Join Date: Apr 2007
Posts: 1,676
Thanks: 0
Thanked 0 Times in 0 Posts
---
Im pretty sure it is a B-wave. I don't have proof. Just from my research and everyone that has seen it. Thanks for the Bump Marshal. When we gonna hang out man?
---
__________________
if you havent been in a small plane its worst, cause your eyes and brain say we are moving and your body says oh no we are not. eyes and brain go asshole we are moving, cant you see? body says fuck you we are not moving at all. so they fight and fight and eventualy your body says, you know what fuck you brain, see if you can stop this!! then you throw up.